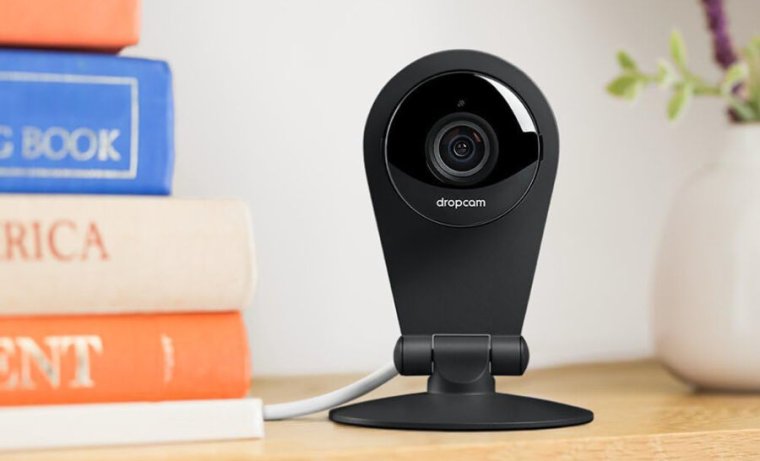 In a post on the official Google Nest Community page, Google announced it is shutting down the service for several old Nest smart home products. Most of these have not been for sale for years, but since this is all hardware  tied to the cloud, turning off the servers will turn them into useless bricks. The good news is that Google is giving existing users deals on hardware upgrades to something that is supported.
First up is Dropcam, which Nest and Google acquired in 2014 for $555 million and eventually turned into the Nest Cam line. Dropcam server support is getting shut off on April 8, 2024, and Google says, "Dropcam will no longer work after that date, and you will no longer be able to use your Nest app to check status." The video clips are stored online, so Google adds, "If you wish to keep your video history, please download and save before this date."
Nest replaced the Dropcam line in 2015, so these cameras are all around 8 years old. Nest promises five years of support for its own products. Google isn't just cutting these users off, though; it's offering discounts on new Nest Cams if they want to keep rolling with the Google ecosystem. Google says if users are currently subscribed to Nest Aware, they'll get a free indoor, wired Nest Cam (a $100 value). Nest Aware is a $6 or $9 monthly subscription that lets you record video from the camera and store it online. Since that subscription fee will match the price of a Nest Cam in a year or two, it makes sense for Google to try to keep that subscription revenue flowing. If you don't have a Nest Aware subscription, Google is offering a 50 percent discount on the wired, indoor Nest Cam.
(Though I would encourage you to throw off the shackles of Google's always-turbulent walled garden and buy something that doesn't have a monthly fee or rely on the cloud. I like my Unifi Protect system for being self-hosted with decent hardware and a range of camera models, but there are many options out there. Nest Cams just do not offer anything that justifies the monthly fee, and it gives them a high total cost.)
This is what a Nest Secure looks like. That's a hub/keypad up top, with a keychain presence sensor and two pieces of a "Nest Detect" sensor.

Nest Detect is a combo motion sensor and door monitor.Google

You can press a button on the Nest Detect to use a door without triggering the alarm.Google

The Nest Tag would let you tap to disarm.
Next up on the Nest chopping block is Nest Secure. This was a $500 home security system with a keyboard, window and door sensors, motion detectors, and a keychain presence sensor. Google killed the hardware in 2020 but will keep supporting existing devices until the same day as Dropcam: April 8, 2024. When Google initially announced the Nest Secure's cancellation, it promised to support the device until at least November 2022—exactly five years after the November 2017 release—but now it's getting 6.5 years of support.
Google just announced a rebooted security product in partnership with ADT, one of the stalwarts of the home security market (Google bought a 6.6 percent stake in ADT in 2020). It's the same basic product as Nest Secure, but with a mix of Google tech (cameras and smart displays) and ADT tech (the hub, sensors, and software). Like the Nest Cams, this hardware is subscription bait: Google and ADT would like it if you subscribed to ADT's 24/7 professional monitoring, which runs $25-$35 a month, depending on your house setup.
Nest Secure owners are offered a free upgrade to the new ADT system—Google calls this an "up to $485 value"—though you'll have to do a lot of new installation work, swapping out every sensor and component to get it up and running. Another option is a $200 credit on the Google Store. If you qualify for discounts for the Nest Secure or Dropcams, Google says they'll email you. There's also a recycling program for your dead products.
The Nest smart home ecosystem, "Works with Nest" also finally got a shutdown date: September 29, 2023. "Works with Nest" was Nest's original smart home ecosystem, allowing for things like your thermostat changing when you leave the house or allowing third-party apps to control your Nest system. Third-party devices could also plug into this system and somehow interface with your thermostat, cameras, or smoke detector.
Works with Nest got a death sentence in 2019, and has been sitting on Google death row ever since. Google originally wanted to shut down Works with Nest in August 2019, but delayed the termination after a public outcry. Google still blocked Works with Nest from adding new devices in August 2019 though, so any system has been limping along since then. If something broke, you were out of luck and couldn't replace it.
At the time, Google wanted Nest users to switch to the "Works with Google Assistant" ecosystem, which is the same basic idea of smart home communication, but without the "not invented here" baggage of the acquired Nest system. It uses a Google account instead of a Nest account, has different hardware compatibility, and, critically, it let you control devices by voice. Of course, the Google Assistant also seems to be deprioritized at Google, so Works with Google Assistant isn't called Works with Google Assistant anymore; it's now called "Works with Google Home." But "Google Home" doesn't refer to the original Google Home product, which was a smart speaker. That line was killed off and replaced with the Nest Audio speakers. "Google Home" now means the app that controls your smart devices, so "Works with Google Home" means you'll see it in the app. The Nest app, which can also control some Nest devices, is being phased out in favor of the Google Home app.