Okinawa has announced new vibrant colour options for its Praise electric scooter range.

This step is in line with the brand's commitment to delight its customers with unparalleled electric scooter riding experience and greater personalization options.
The Praise platform (PraisePro and iPraise Plus) will be available in eight new colors (Electric Green, Ocean Blue, Mauve Purple, Liquid Metal, Military Green, Mocha Brown, Seafoam Green, and Sun Orange).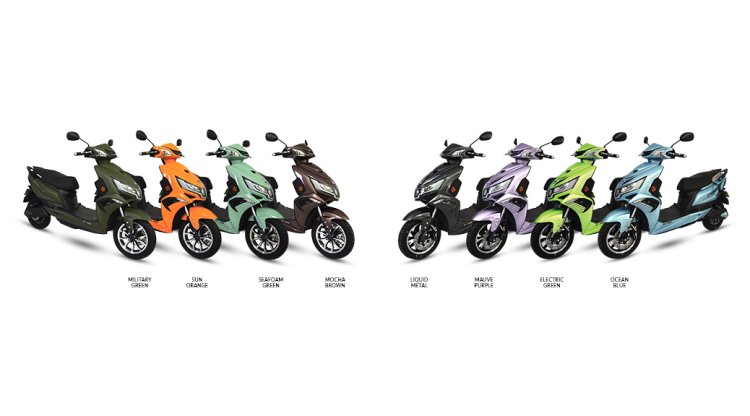 The Okinawa Praise Pro has been designed with a plethora of innovative features that reflect the ultimate blend of elegance and technology. The electric scooter has superior-grade ergonomics that give users a comfortable ride.
It includes a battery that can be fully charged in 3-4 hours, peak speed of 56 km/hr, running cost of just 14 paise/km, all LED lights and E-ABS (Electronic Assisted Braking System) with regenerative energy. It also boasts of a central locking system with an anti-theft alarm, the Locate My Scooter function, a USB charging port for mobile devices, and walk assistance.